Place of Nigerian Insurance Industry in Cryptocurrency Insurance as an Emerging Market
Evidence from Selected Insurance Firms in Nigeria.
Noah Gbenga Alli

The Federal Polytechnic, Offa

Kamal Ganiyu

The Federal Polytechnic, Offa

John Aina

The Federal Polytechnic, Offa
Keywords:
cryptocurrency, cryptocurrency insurance, risk
Abstract
The growth in awareness and popularity of cryptocurrency as a financial instrument has, in various ways, improved faster than infrastructures that have been built to complement and support its existence, even though cryptocurrencies are backed up by numerous blockchains which are designed to reduce risks, a sizable amount of risk is unavoidable. Cryptocurrency seems to be here to stay for the primary time, and so does the risk inherent in investing in such an instrument. It is expected that firms and individuals investing in such consider obtaining an insurance policy that will safeguard their interest during interacting with such currency. This study examines the place of the Nigerian insurance industry in cryptocurrency insurance as an emerging market. The study sample population was drawn from Lagos state, the commercial Centre hub of Nigeria and a platform for many insurance companies in Nigeria. 75 respondents were drawn from the 15 insurance companies quoted on the Nigerian Stock Exchange Commission. The principal statistical technique employed for this study was a Kolmogorov−Smirnov test.The study concluded that the insurance firms within the Nigerian insurance industry are financially ready to provide cryptocurrency insurance for the numerous risks encountered during holding cryptocurrencies by organizations and individuals.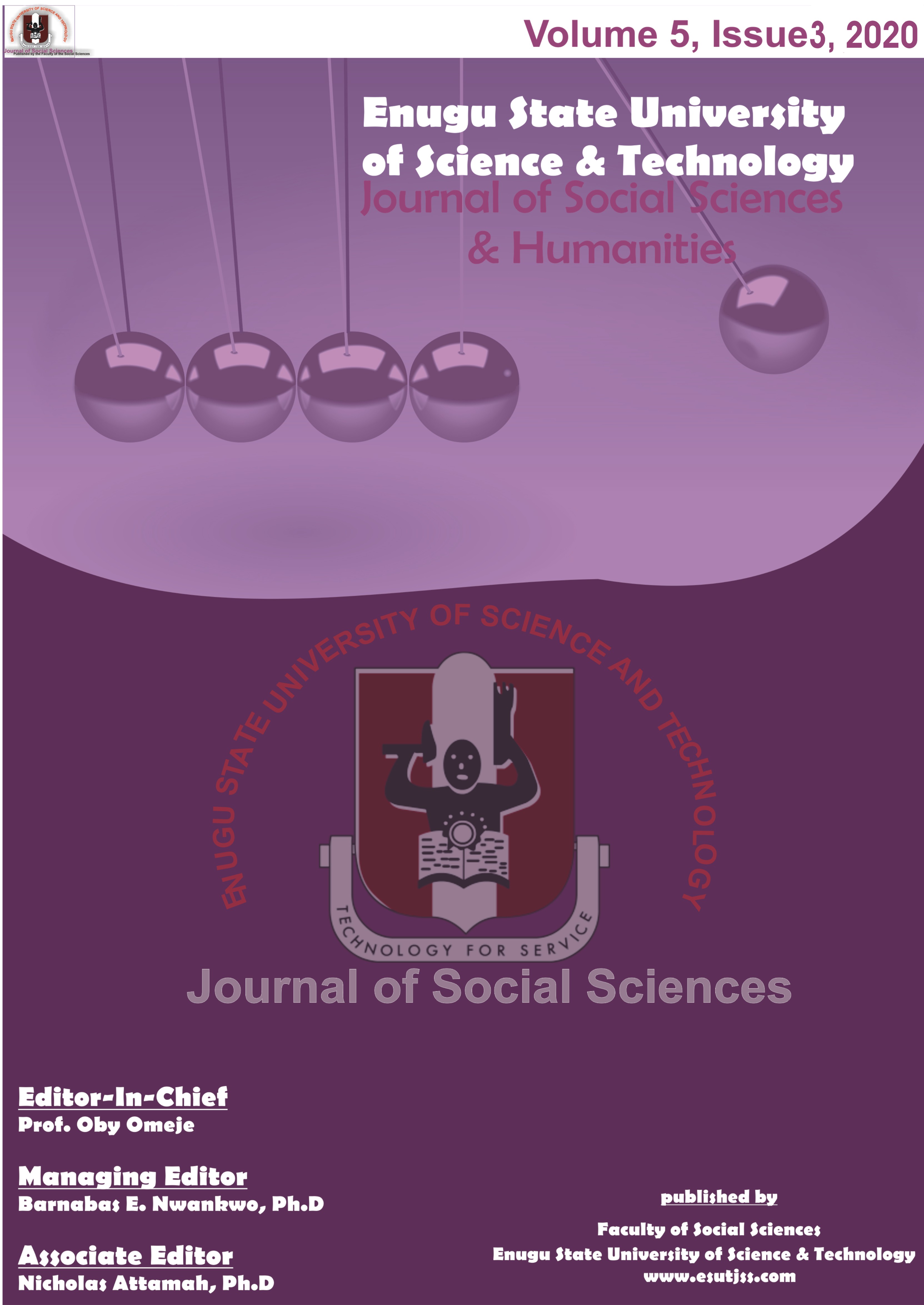 How to Cite
Alli, N. G., Ganiyu , K., & Aina , J. (2020). Place of Nigerian Insurance Industry in Cryptocurrency Insurance as an Emerging Market. ESUT JOURNAL OF SOCIAL SCIENCES, 5(3). Retrieved from https://esutjss.com/index.php/ESUTJSS/article/view/53